Saint Josaphat Church History
St. Josaphat's Church History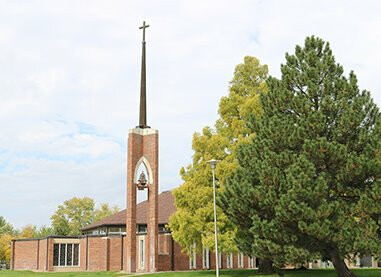 Father Francis X. Stuer came from Krakow, Poland to minister to the Catholics of Loup City in the late1870s. He celebrated Mass in private homes and in public meeting places, by horse and buggy.
In 1881 J. Woods Smith donated 12 lots of land to the Catholic Community requiring that a church be built within five years. In 1882 a small frame church was completed, named St. Josaphat's. By 1887 a small frame school was completed for catechism classrooms.
On June 5, 1896 a tornado ravaged Loup City. The church as nearly demolished. The only wall remaining was the west wall with the picture of "Our Lady of Czestochowa." The school served as the church until the church was repaired.
A new brick was built by the Ohlsen Brothers and dedicated July 15, 1908. The cost of the building and furnishings was $22,000.
A school was built in 1934 and the Sister of St. Joseph come to open the school. The school closed in 1969. The convent and school was sold to the Loup City Public School System for $525,000.
In December 1971 Bishop Paschang broke ground for the present church. The woodwork behind the altar is from the benches of the old church and the altar made from cedar walnut trees from along Clear Creek north of Loup City. The dedication of the church was on November 21, 1972 at a cost of $379,978. The current Parish Center was also built during this time and completed in March of 1972.
In 2009, the parking area, sidewalks, and parking lot were replaced along with underground drainage work. The church also replaced the flooring in the church with Masses being held in the Parish Hall during this time.